Zhang Yinchao - Chaozhou Zhuni Teapots
Zhang Yinchao born in 1988 in Jiangxi, just across the Tongmu Pass from Wuyi Shan, moved to Chaozhou to study ceramics in the fine arts college.  After graduating, he continued on as an associate professor teaching and training many students who would go on to open their own ceramic studios in the city.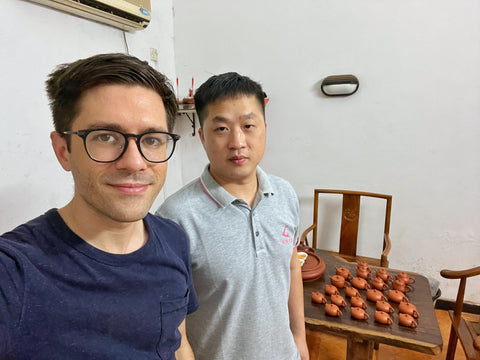 In 2018 he left the university to work directly under the famous teapot Master Xiehua.  Zhang was put in charge of running the day-to-day operations of Xiehua's studios as well as managing Xiehua's pet project, one of Chaozhou's only wood-fired kilns, which gets fried three to four times a year.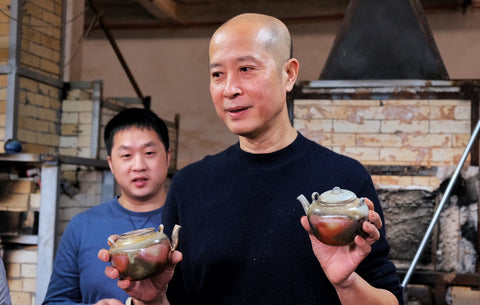 After hours, Zhang also runs his own private studio from his house across the river.  His small studio operates primarily off private commissions, usually only making a few dozen teapots at a time.  His workers are often students from the Chaozhou Fine Arts College looking to gain more hands-on intern experience.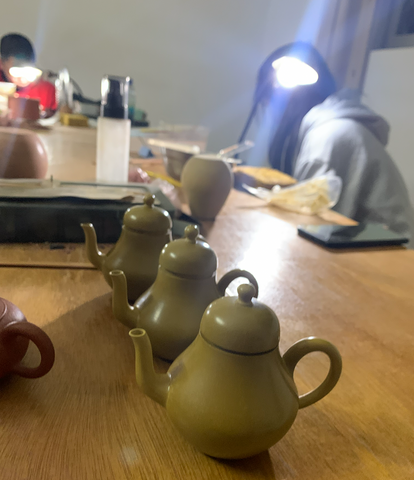 These pieces are all Zhang Yinchao studio pieces, meaning he did not hand make every single one, but he and his apprentices made different parts (someone made the teapot body, someone made the lid, someone rolled the handles, and someone trimmed and attached all the pieces).  While they are not all handmade by Zhang himself, they are all passed though his high standard and made of clay sourced by Xiehua himself.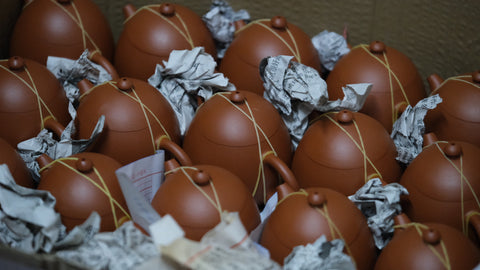 Check out our current offerings of Zhang's Teapots here!